I haven't posted here in a long time....So here is a big post! (crossposted to my journal)
For a while now, I've had the biggest girl crush on Zooey Deschanel. She is a good actress, a musician and singer, and I love her quirkiness, sense of humor, sense of style and fashion. She doesn't seem to fall for the whole "Hollywood thing" and has an old fashion side that I absolutely adore. Speaking of old fashion, her first album, made with M. Ward (under the name She & HIm), is a delightful musical trip that sounds like it is coming from the past. She also has a cabaret number (with Samantha Shelton) called "If All the Stars Were Pretty Babies". If that doesn't convince you, than i don't know what will.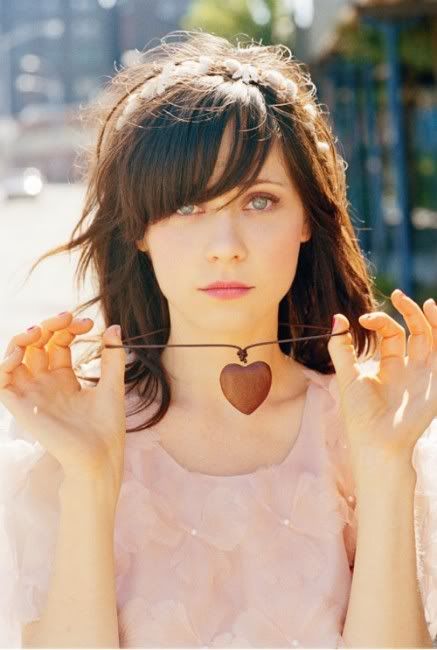 To me, she looks fabulous in all her photoshoots.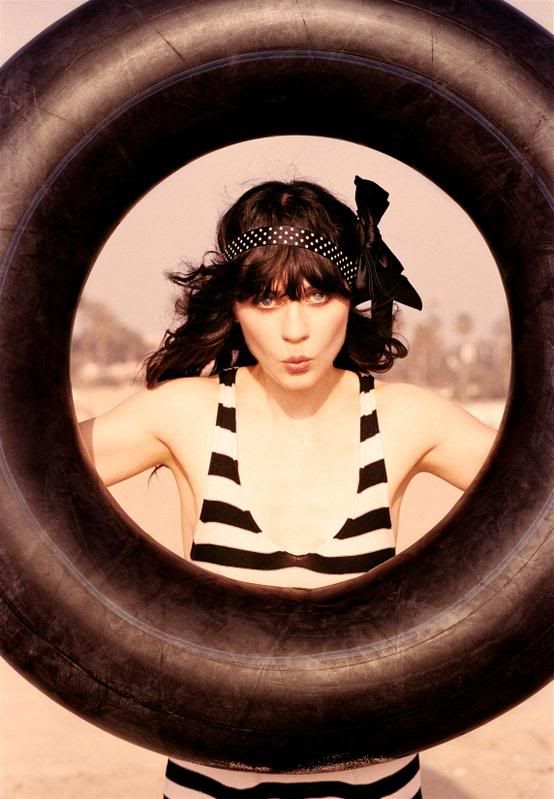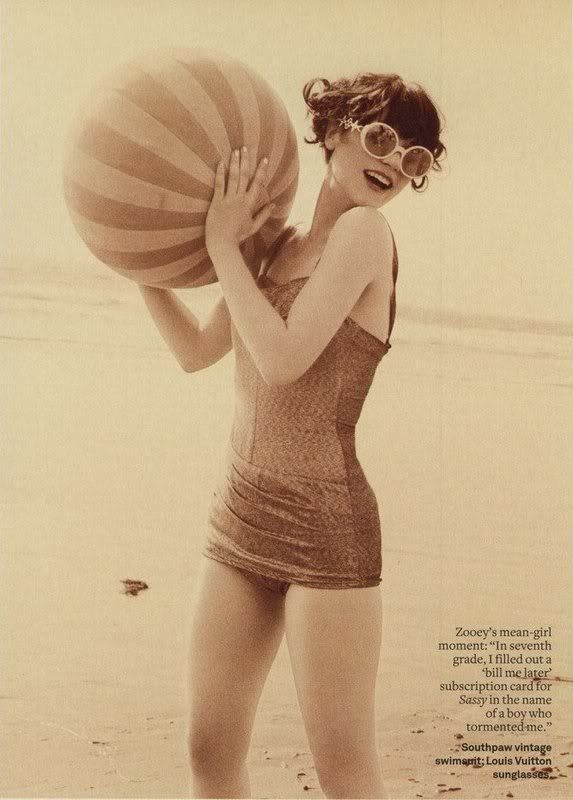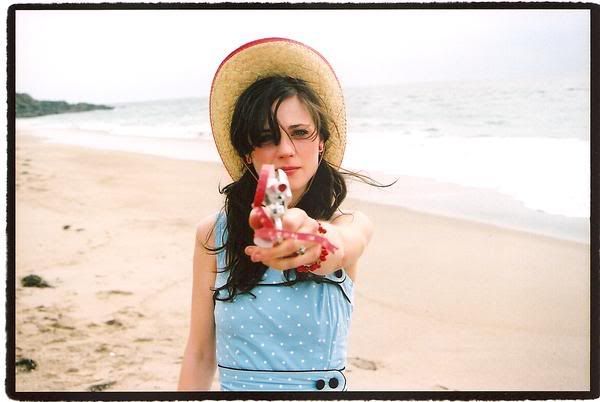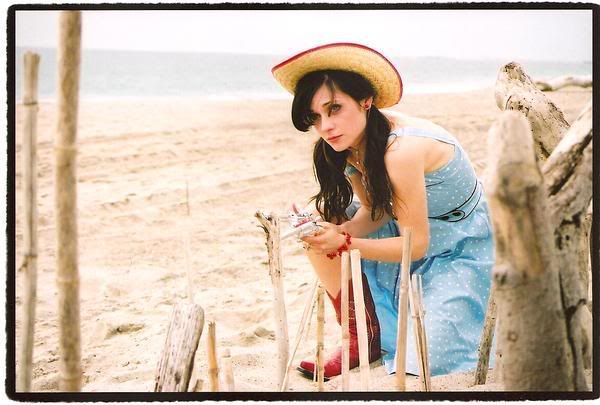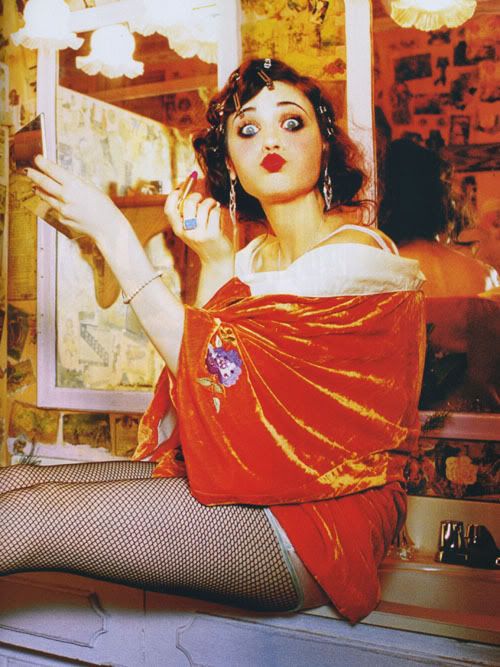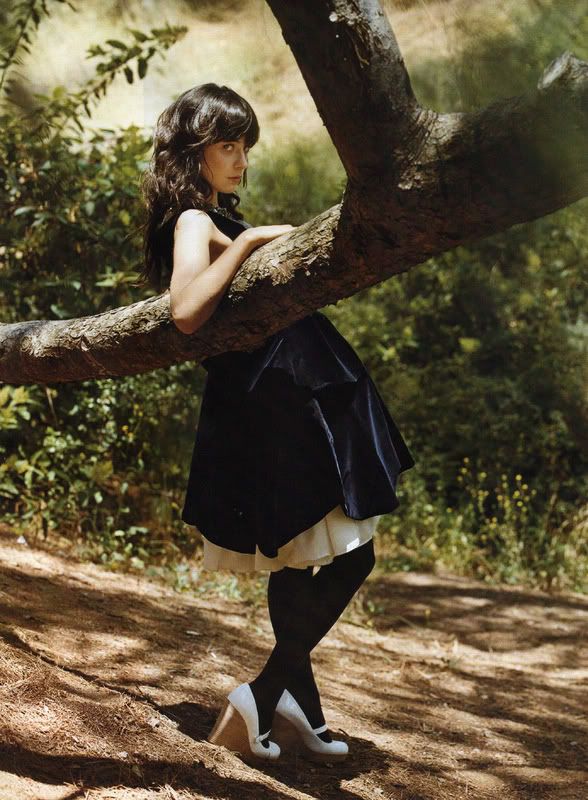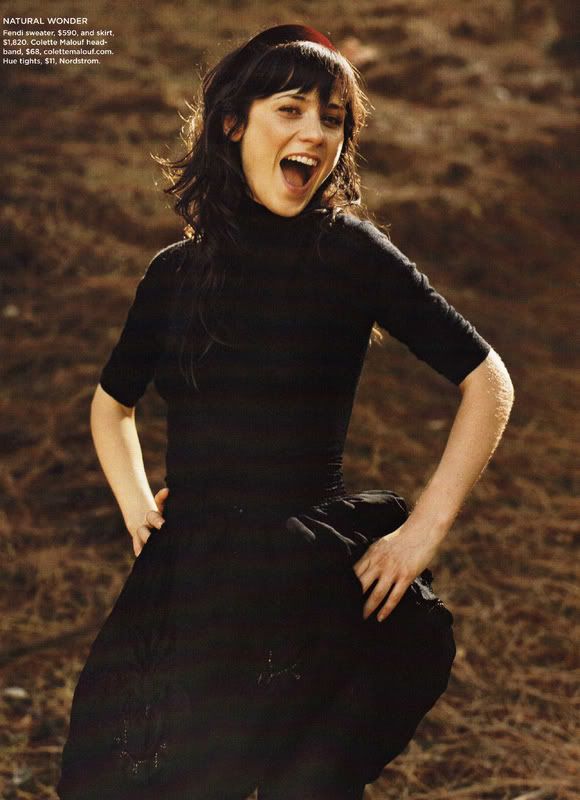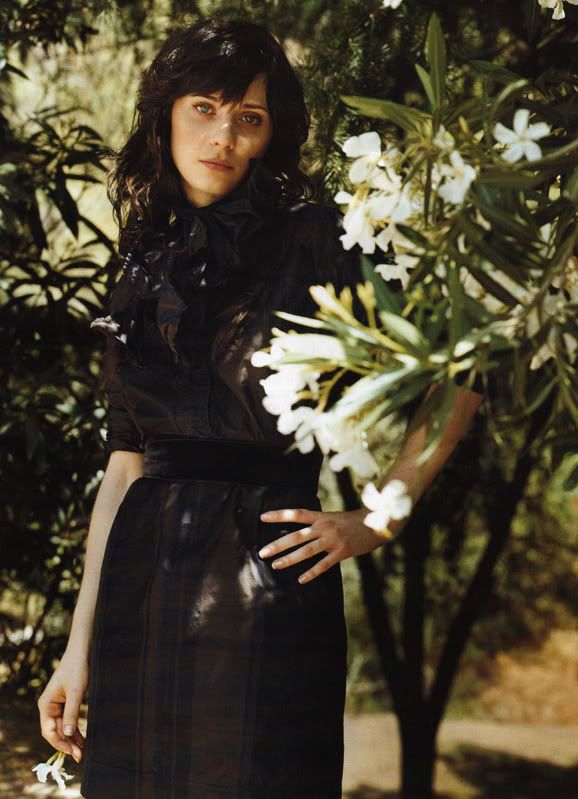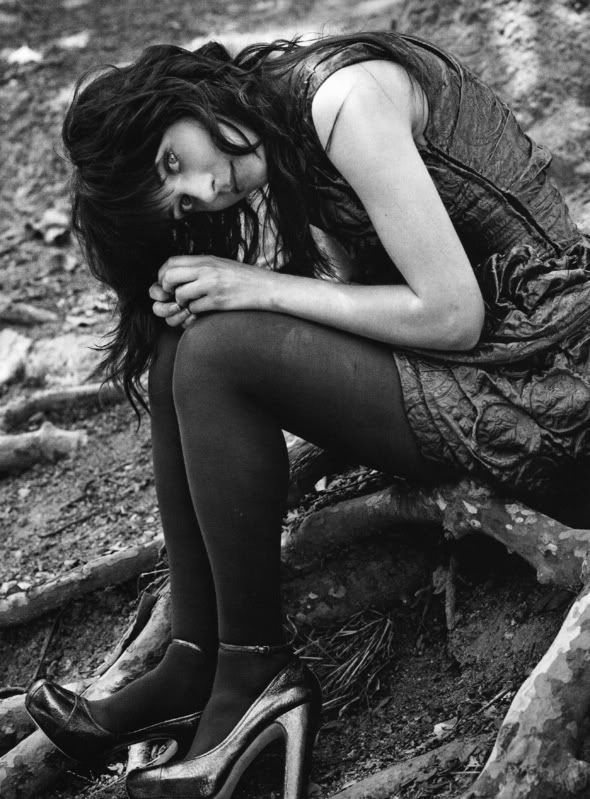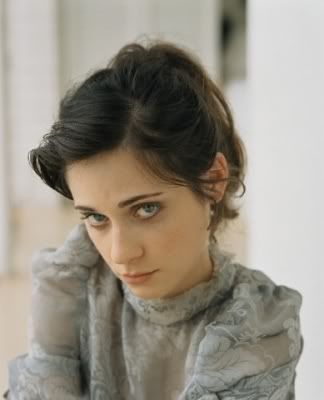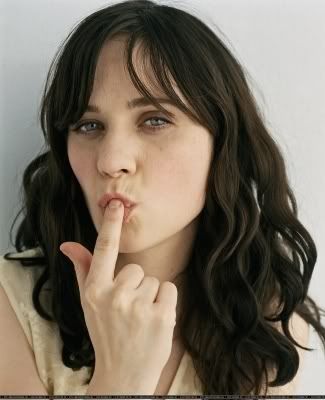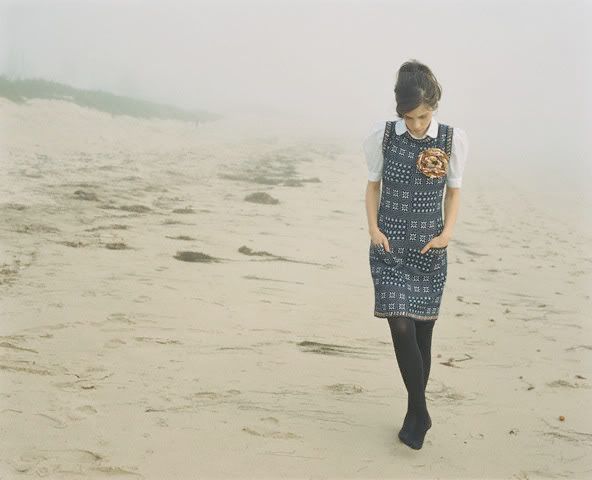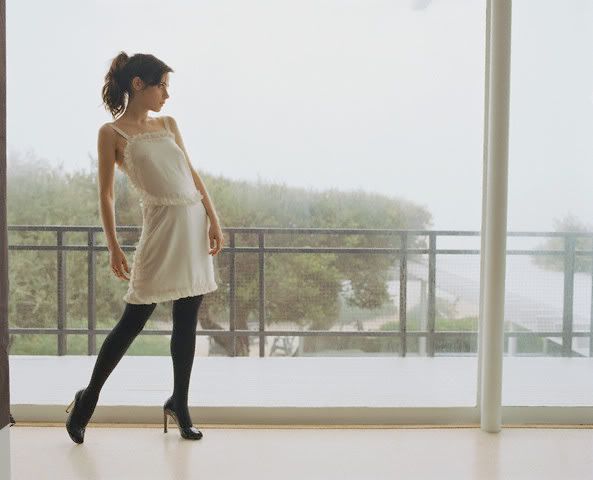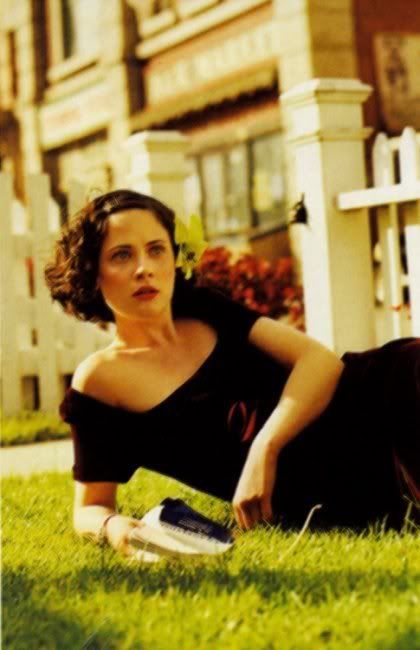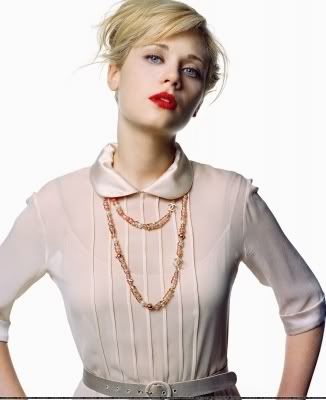 With her sister Emily Deschanel. You might recognize her from the TV show "Bones"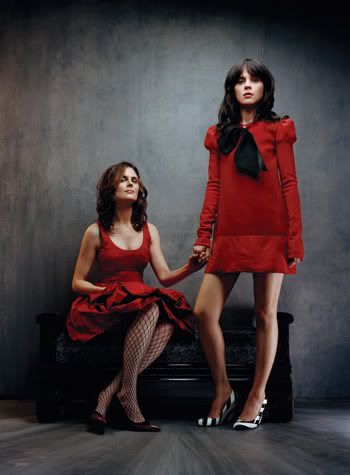 SELECTED FILMOGRAPHY

Almost Famous (2000)
Manic (2001)
Abandon (2001)
The New Guy (2002)
The Good Girl (2002)
Elf (2003)
Eulogy (2004)
The Hitchhiker's Guide to the Galaxy (2005)
Failure to Lauch (2006)
Weeds (TV Show, 2006)
Raving (Short Film, 2007)
Bridge to Terabithia (2007)
The Assassination of Jesse James by the Coward Robert Ford (2007)
Tin Man (Miniserie, 2007)
The Happening (2008)


She also always looks fabulous (and herself!) on the red carpet.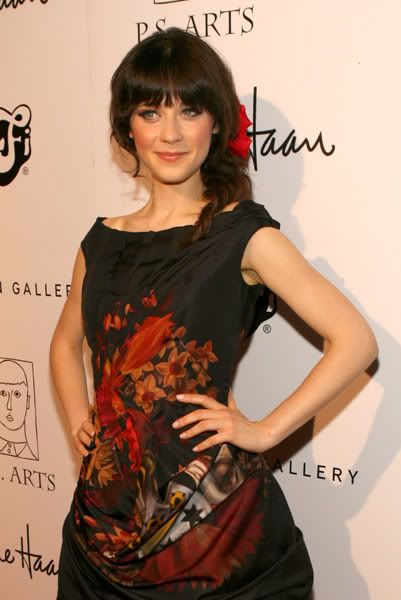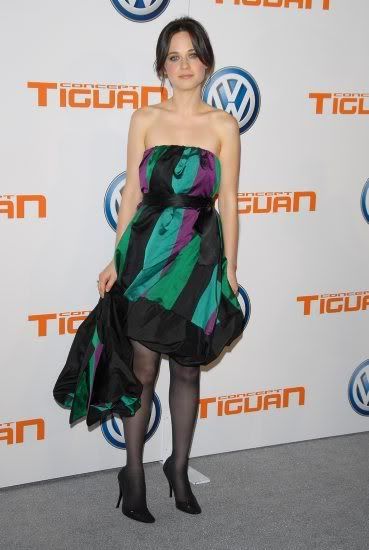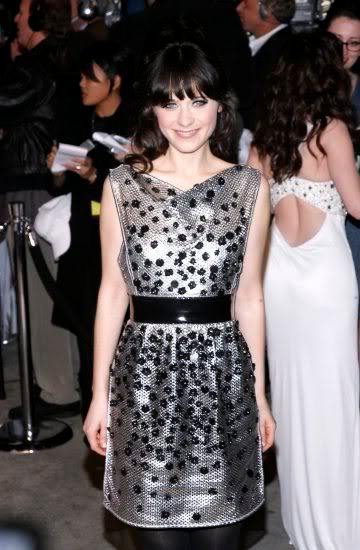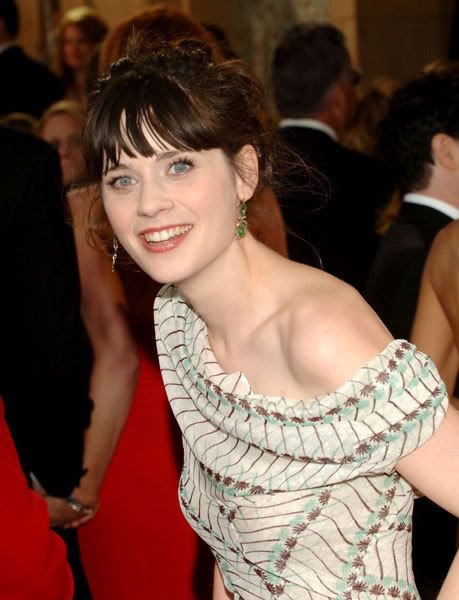 IF ALL THE STARS WERE PRETTY BABIES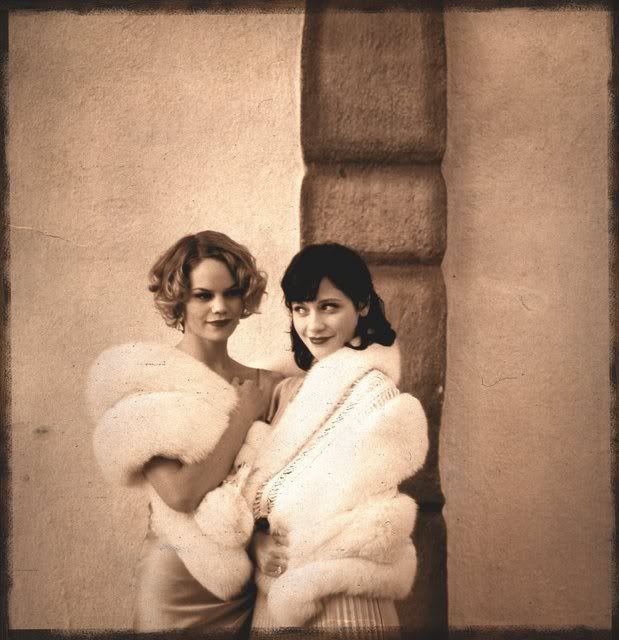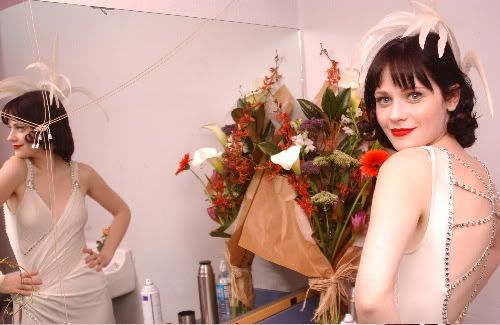 MUSIC

Before the Fall 2007 Erin Fetherston fashion show.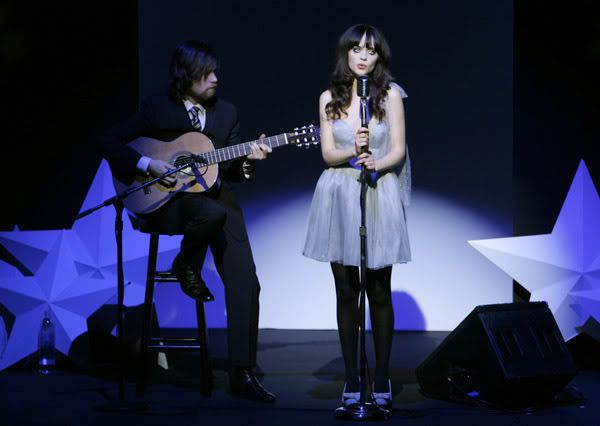 Their fist album, Volume One, came out in March 2008.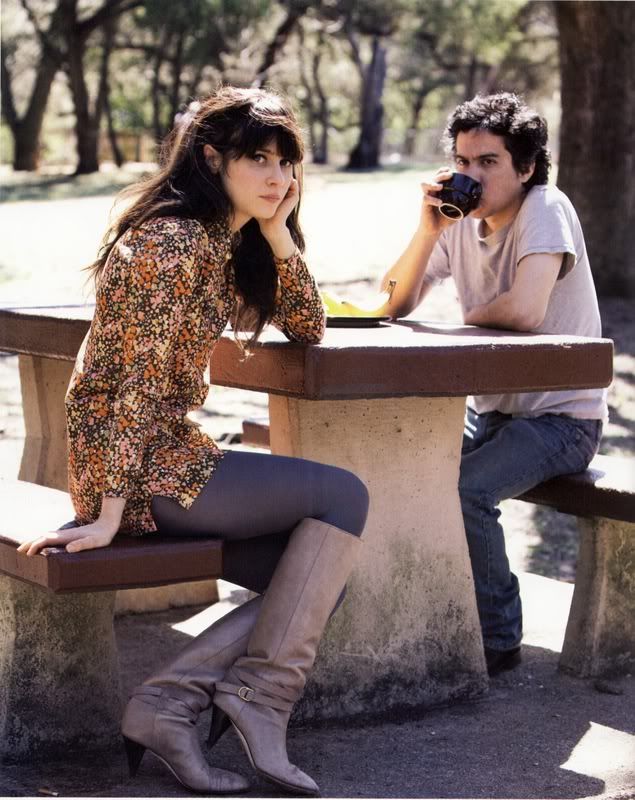 That's all!
Do Google/Youtube her. She's fun!
What are your crushes of the moment?